STRONG POINT CHILDREN'S HOME is a temporary safe haven for orphans and vulnerable children in Kenya (East Africa).  Our motto is "Because every child deserves a family!"  Our core values are: Rescue. Restore. Reunite.  As a Christ centered organization we believe that God's ordained model is for children to grow up with a mother and a father within the local community.  We wish that ministries like ours did not need to exist, and that every child had a loving family.  Tragically, this is simply not the reality in a world filled with sin.
Many children in Kenya live in terrible circumstances that often result in harm or even death without immediate rescue and intervention.  Multitudes of children are neglected, abused, orphaned, malnourished, and/or abandoned.  These children urgently need someone to rescue them.  Without immediate rescue, many of these precious children will die.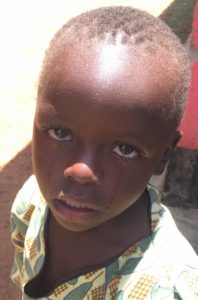 RESCUE.
This is where we come into the picture. We work at the community level with village chiefs and government children's officers to identify the most vulnerable children who desperately need our assistance.  Poverty alone is never a valid reason to separate a child from their parents.  Our home is a last resort and we only intervene in the most desperate cases.  After rescuing a child we immediately start the process of family tracing and reuniting them with their biological families.  In cases where the biological family cannot provide the necessary care we reintegrate the child into another family through local adoption, kinship care, or foster care.  While this process is ongoing, the children are safe at Strong Point Children's Home where they are cared for spiritually, emotionally, physically, and academically.  Lives are saved, and hope is restored!